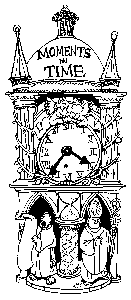 Abelard and Heloise
By Gary Macy
There are many, many beautiful letters contained in Christian history, but, for me, the most moving is the letter that Peter the Venerable wrote to Heloise, Abbess of the Paraclete upon the death of her husband, the monk and scholar Peter Abelard. Heloise had been the most brilliant student of the famous (and arrogant) Parisian scholar Abelard. They had had a passionate affair, secretly married and had a child, Astrolabe. Alas, their love was fraught with tragedy, and both, for different reasons, were forced to take the habit.
When Abelard died, Abbot Peter the Venerable broke the news: "As it is said of Gregory the Great, he never let a moment pass without praying, reading, writing or composing. He was engaged on such holy occupations when the Visitor of the Gospels came to find him and found him awake, not asleep, like so many; found him truly awake, and summoned him to the wedding of eternal life as wise, not a foolish virgin.
"Thus did Master Peter end his days. Him, therefore, venerable and dearest sister in the Lord, him to whom after your union in the flesh you are joined by the better, and therefore stronger bond of divine love, with whom and under whom you have long served God: Him, I say, in your place, or as another you, God cherishes in his bosom, and keeps him there to be restored to you though his grace at the coming of the Lord."
Abelard was buried at the Paraclete, and when Heloise died she was buried beside him. Lovers still visit their tomb.
Gary Macy is a theology professor at the University of San Diego.