Issue Date: June 6, 2003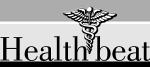 From a cautious beginning to uncertain future
Opposition to mergers has an ironic historical twist. The first Catholic hospital in the new United States of America was the result of a merger.
In 1803, President Thomas Jefferson bought Louisiana (and Mississippi and more besides) from Napoleon Bonaparte and merged it politically with the rest of the continental United States.
New Orleans became a U.S. city. And the Ursuline Sisters and their hospital, opened in New Orleans shortly after 1727 -- the first hospital in what would become the continental United States -- were part of the transaction.
A very cautious part. They wrote to Jefferson to ensure they would be both welcome and independent in the United States. Jefferson told the Ursulines their property was "sacred and inviolate" and that their institution would be "permitted to govern itself according to its own voluntary rules and without interference from the civil authority."
Note from the Editors:


This is a premium content page.



During the initial launch of Health Beat coverage, NCR will make these articles available for all Web site visitors.
That document is a precious Ursuline historical record.
By 1926 -- according to a U.S. bishops' pastoral letter at the time -- more than 60 percent of all U.S. hospital beds were in Catholic institutions, compared to today's 16 percent.
The figures may have altered. The impact has not. Yet.
-- Arthur Jones
National Catholic Reporter, June 6, 2003