Issue Date: June 6, 2003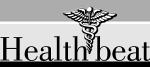 Catholic health care by the numbers
The nation's 625 Catholic hospitals care for more than 5.5 million inpatients annually. Catholic health ministry embraces 1,800 continuing care facilities (nursing, home care and hospice care), and 2,450 social service centers.
The St. Louis-based Catholic Health Association is the national organization that represents the health ministry and has some 2,000 members.
The Alexandria, Va.-based Catholic Charities USA represents 1640 local charity agencies.
The nation's 20-plus Catholic health care systems are competitive corporations in a highly competitive field. They have to be to survive financially.
Note from the Editors:


This is a premium content page.



During the initial launch of Health Beat coverage, NCR will make these articles available for all Web site visitors.
The largest U.S. Catholic system and the nation's largest not-for-profit health system is St. Louis-based Ascension Health, with $6.5 billion in annual revenues. Ascension was created in 1999 by four provinces of the Daughters of Charity and the Sisters of St. Joseph of Nazareth. In 2002 the Sisters of St. Joseph of Carondolet became Ascension's sixth sponsor when the Carondolet's nine hospitals were added to the system.
-- Arthur Jones
National Catholic Reporter, June 6, 2003