National Catholic Reporter
Subscribers only section
June 6, 2003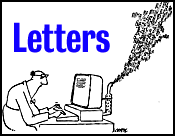 Catholics, Muslims together
The article concerning the church in Cotabato on the Island of Mindanao, Philippines (NCR, April 13), lacked balance. I was in the area from 1964-88. During this time the church worked closely with the Muslim leaders, both political and religious. Witness the fact that names like Salipada Pendatun, Mayors Sinsuat, Baraquir, Ampantuan and Gov. Udtog Matalam were all our friends.
Hospitals, schools, clinics and health care centers were built in both Christian and Muslim areas by the Catholic Missionaries (Oblates of Mary Immaculate, Marist Brothers, Passionist Fathers, Dominican Sisters, Maryknoll Sisters and more). We worked well with all Muslim communities and other tribal groups like the Bilaans, Bagobo and the Tausug in the Jolo and Tawi-Tawi islands.
Sad to say the Marcoses and even Omar Khadaffi led to the present state of affairs. The Catholic church under the leadership of Archbishops Gerard Mongeau and Philip Smith of Cotabato and Bishops Reginald Arliss and Dinualdo Gutierrez of Marbel in South Cotabato, among others, and the religious and diocesan priests, and sisters and brothers extended their help and good will to all peoples there.
(Br.) JAMES McKNIGHT, FMS
Miami
John L. Allen in "Encyclical reflects on Eucharist" (NCR, April 25) quotes the pope's image of Mary as "in some way a tabernacle, the first tabernacle in history." What the pope has missed and the church has always overlooked is that in an essential way, Mary is the first celebrant of the Eucharist. She was the first to change bread and wine into the body and blood of Christ and she did it through her body's natural processes.
Undoubtedly at its heart the Eucharist is a maternal miracle.
FRANNIE SCHAFER
Brooklyn, N.Y.
---
This married priest from frigid Canada enjoyed Tim Unsworth's comment about the cold day in hell before the Vatican permits a married priesthood to correct the imbalance where South America has 92 million more Catholics than North America, yet has only the same number of priests (NCR, April 11).
I've heard it preached that the lack of vocations is due to lack of faith. Faith must be dropping badly in Canada. The was a 23 percent drop in the number of priests in Canada between the years 1990 and 2003 according to the Catholic Almanacs of those years. Worldwide the faith is a little better, showing a gain in the number of priests of just under 1 percent over those years.
It seems that deacons have a lot of faith. Worldwide there has been an 86 percent increase in deacon vocations since 1990, and in South America there was in increase of 165 percent. I note that in the same period there has been a 14 percent drop in priest numbers in the United States, but the deacon numbers jumped by 52 percent.
How do you explain the huge differences in ministry vocations? Marriage maybe?
EMIL KUTARNA
Saskatchewan, Canada
---
Regarding the cover stories for NCR, March 21 and 28: Can we, for the record, concede that the United States must have a military? If so, how are we to get our armed service personnel? Shall we have a draft, interrupt everyone's life and fill the army with people who can't wait to get out?
Or shall we staff the armed services with volunteers, people who see some opportunity for advancement, education and training for themselves and accept the risks involved?
Are the armed services not allowed to offer incentives to make military service more attractive?
I am no fan of the war in Iraq, but at least the men and women in combat are there of their own free will.
DOROTHY ANDRIES
Deerfield, Ill.
---
Daniel Pilarczyk hits the nail on the head in saying, "The church of the Midwest is not the same as the church of New England." A case in point: Former classmates and I have embarked on an informal Class of '63 project. It has this brief description:
"We attended Sacred Heart Seminary in Detroit 1951-57. B.A. in Philosophy 1959; ordination to RC priesthood 1963. We were the last class to say a First Mass in Latin. Some of our cohort have died. A few of us have begun to collaborate on a collective biography, reflecting on our experiences, sharing our story with the larger world. Vatican II (yea), sex scandal (boo). Time erases stories not written down. Our individual profiles will show that the story of church reform was very different in Detroit than it was in Boston."
Midwest references in NCR's April 25 issue include: Kansas City and Robert Hoyt, founding editor of NCR; Peter and Peggy Steinfels (born in Chicago) receiving a Notre Dame award; the late Cardinal Joseph Bernardin of Chicago and the Common Ground initiative; and more.
It was Cardinal John Dearden of Detroit who hosted the 1976 Call to Action. Ten years later, it was Commonweal (edited by Peter Steinfels) that published essays reflecting on this event, including the historical insights of Msgr. John Tracy Ellis and the memories -- "unrehearsed and unforgettable" -- of John Dearden.
We have heard the Midwest referred to as "flyover country" too often. Daniel Pilarczyk reminds us that yes, our region has a distinctive flavor of Catholicism, and no, we have not contributed less than other places to the struggle we share.
BILL DeLOACH
Memphis, Tenn.
---
Your article, "Church activities curtailed after deadly virus outbreak," in the April 18 issue states the Catholic church in China is curtailing or suspending many services to prevent the spread of the deadly virus SARS. I also read in another paper that the church had dispensed with Communion and reconciliation.
I find it astonishing that the same church feels it is insidiously evil to dispense condoms that would prevent the spread of another virus -- AIDS.
TRISH HERMES ZINSMEISTER
Keller, Texas
Thank God for Fr. Richard McBrien! I thought I was the only one bothered by the emphasis on "forgiveness" and "reconciliation" pertaining to the clergy abuse scandal. Then NCR's May 16 issue carried McBrien's column headlined "Forgiveness from sin, but not pardon for crime."
As a Catholic and a retired New York City police officer, I believe that sins can be forgiven, but crimes must be prosecuted. But I feel like a voice crying in the wilderness, as the men responsible for spreading the crimes of sexual abuse across the country remain in positions of honor and power. And as a member of the Voice of the Faithful on Cape Ann, Mass., an affiliate banned by Cardinal Bernard Law in October 2002, I feel increasingly alienated from local priests who support us, but are afraid to allow us to meet on church property.
Law finally resigned in disgrace, but not until he put the Boston archdiocese through a year of hell, and other bishops, just as guilty as he, still live in luxury while victim/survivors of clergy sexual abuse await justice, and faithful priests and parishioners are embarrassed and ashamed of their leadership.
One side effect of the ongoing scandal is that more and more Catholics now consider whatever church officials say or do as completely irrelevant to their spiritual lives, and doubt that Jesus would even recognize his church today.
I pray that the next conference of Catholic bishops will consider a truth and reconciliation commission where several bishops could admit their negligence and resign their positions as a sign that they are not above the laws that govern the rest of us. Perhaps then, our church may finally begin the healing process.
EILEEN M. FORD
Rockport, Mass.
---
Several years ago, I received a calendar at work depicting different birds. I was so taken with the look and sound of the words "Semipalmated Plover" that I cut them out and taped them to my tape dispenser. It was worth the puzzled glances from coworkers to be able to see those words every day, and to try out their mellifluous tones. Thanks to editor Tom Roberts for his Inside Box in the May 23 issue and for always writing from the heart.
SUSAN HARDY
Chicago
---
A few years ago, when we moved to Wisconsin, I began subscriptions to NCR and The Wanderer. The idea was to search for a balance. I did not renew The Wanderer because of its shrillness but have been with NCR ever since. Thus, it is disappointing to read the growing shrillness in the articles and letters in NCR.
1) George W. Bush is the president of the land. Get used to it. Those of us who voted for "W" had to put up with eight years of Clinton.
2) Politics does, indeed, make for strange bedfellows: John Paul II and NCR on the same side with regard to the war; Weigel opposed. Relax. It's known as diversity.
3) In all of your posturing about war, very little has been said about relief from dictatorial warlords. Indeed, does a nation such as the United States have a duty to make freedom possible for those suffering under an unjust regime? I expect there will be shrill replies but try hard to provide an answer. If a person risks his/her life to enter a burning building to rescue another human, we call that person a hero. Who decides when another nation's people need rescuing is a valid question, but even the eccentric United Nations concluded the regime in Iraq was bad news. Granted, the just war theory has nothing in it that addresses this issue, but then the rights of individuals didn't hold much weight when the theory made its appearance.
(Deacon) BERNARD J. LYNGDAL
Tomahawk, Wis.
---
Letters to the editor should be limited to 250 words and preferably typed. If a letter refers to a previous issue of NCR, please give us that issue's date. We reserve the right to edit all letters. Letters, National Catholic Reporter, P.O. Box 419281, Kansas City, MO 64141. Fax: (816) 968-2280. E-mail: letters@natcath.org Please be sure to include your street address, city, state, zip and daytime telephone number.
National Catholic Reporter, June 6, 2003