Issue Date: August 15, 2003
PEOPLE

Patty Crowley, 90, has been honored by an organization she co-founded almost 20 years ago, Deborah's Place, which now serves daily nearly 200 women who are homeless, providing residential and supportive services. Deborah's Place II Apartments, 1530 N. Sedgwick, in Chicago, have been renamed The Patty Crowley Apartments.

Colman McCarthy, a longtime NCR contributor and Washington Post columnist, received the 2003 Pax Christi USA Book Award for his I'd Rather Teach Peace. For two decades, McCarthy has been teaching peace at Georgetown University Law Center, the University of Maryland, American University, several high schools and a juvenile prison. "I've had more than 5,000 students," McCarthy writes. "With all of them … I emphasized one theme: Alternatives to violence exist and, if individuals and nations can organize themselves properly, nonviolent force is always stronger, more enduring, and assuredly more moral than violent force."
William Quigley, professor and dean of the Gillis Poverty Law Center at Loyola University in New Orleans and lead attorney for the School of the Americas Watch movement, received the 26th annual Pope Paul VI Teacher of Peace award from Pax Christi USA. "From helping people on death row to visiting the besieged people of Iraq, Bill has demonstrated and shared his commitment to true justice, weaving his beliefs with his occupation and activities," said Shannon McManimon, from School of the Americas Watch.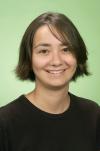 GoVeg.com is the new, legally changed name of a 23-year-old formerly known as Karin Robertson. GoVeg.com is also a Web site promoting vegetarianism that is owned by PETA, People for the Ethical Treatment of Animals, for whom the former Karin Robertson works as a youth projects specialist. GoVeg.com told the Associated Press that she made the switch to get people talking about vegetarianism and animal rights wherever she pulls out her new driver's license -- at the airport, the bank or anyplace else.

Bishop Fidel Cadavid Marin of Quibdo, Colombia, gave a briefing July 28 in Washington to foreign policy and migration officials of the U.S. Conference of Catholic Bishops. He said that ministering in a war zone means dealing with massacres of innocent civilians, helping people made homeless by the fighting and reversing hard-line opposition to negotiations by rival armed groups. Fighting in northwestern Colombia is forcing people to flee that mineral- and soil-rich region, making it easier for the government to expropriate land because it does not have to negotiate indemnity agreements with the African-Colombians and indigenous communities who are the main inhabitants of the region, the bishop said.
Paul Ricoeur, professor emeritus at the University of Chicago and the University of Paris, received the Paul VI Prize for contributions to the development of a religious culture. The prize, which included a cash donation of more than $110,000 to a charity of the recipient's choice, was given to Ricoeur, a Protestant, during an audience with Pope John Paul. Ricoeur, 90, designated the John Bost Foundation, a French charity serving physically and mentally handicapped children and adults, to receive the money. The Paul VI Institute in Brescia, Pope Paul's home diocese, awards the prize every five years.

Daniel Ortega, president of Nicaragua when the country was governed by the Sandinistas in the 1980s and church-state relations were marked by mutual accusations and acrimony, has asked forgiveness from the church for his party's actions. "If we committed errors it was because of our deep love for Nicaragua and … our profound love for the poor," Ortega said during celebrations for the anniversary of the Sandinista revolution. Msgr. Eddy Montenegro of the Managua archdiocese offered a benediction at the celebration, the first appearance by a top church leader since July 19, 1979, when then-Archbishop Miguel Obando Bravo of Managua appeared in the city's central plaza to bless the victory of the revolutionary Sandinistas over the U.S.-backed dictator, Anastasio Somoza.
Elaine Bole, media relations manager of the Christian relief agency World Vision, said about a shipment of relief supplies the organization sent in late July to Iraqi families that included stuffed animals courtesy of the Oklahoma City National Memorial: "Stuffed animals are universal. They have no social, political or religious boundaries. Iraqi children will love them as much as American children would."
Fr. Antoine Vu Huy Chuong, 58, a professor of dogmatic theology at the Can Tho interdiocesan seminary in Vietnam, has been named bishop of Hung Hoa, Vietnam, a see vacant for 11 years. Although Vatican-Vietnam relations have improved greatly over the past decade, the Vietnamese government continues to insist the Vatican inform it of potential nominees for the office of bishop. A Vatican delegation visits the country each year to discuss nominations and the life of the church.
DEATHS
Sr. Serena Branson
National Catholic Charities leader
Sr. Serena Branson, a Daughter of Charity who was a leader in Catholic Charities in the Albany diocese and nationwide, died July 8 at the age of 90. Believed to be the first woman to head a diocesan Catholic Charities agency, Branson received the 2002 Vision Award from Catholic Charities USA for her leadership and lifelong commitment to serving those in need. From 1974 to 1990, she was executive director of Catholic Charities in the Albany diocese. In retirement, she continued to work for Bishop Howard J. Hubbard of Albany as director of special projects until her 89th year.

Raphael I Bidawid
Chaldean patriarch
Chaldean Patriarch Raphael I Bidawid died July 7. The 81-year-old patriarch, whose offices were in Baghdad, Iraq, died in Lebanon, where he had been hospitalized for months because of a kidney ailment and complications from diabetes.
The patriarch, who repeatedly called for peace in Iraq and throughout the region, spent years appealing for an end to the economic sanctions imposed on the country following Iraq's 1990 invasion of Kuwait.
From his hospital bed in Lebanon, the patriarch joined Latin Patriarch Michel Sabbah of Jerusalem and Cardinal Vinko Puljic of Sarajevo, Bosnia-Herzegovina, in a last-minute appeal to the United States and Great Britain not to attack his country.
Bidawid had led the 300,000-member Chaldean Catholic church since 1989. When he was elected bishop of Amadya in 1957, he was -- at 35 years of age -- the youngest bishop in the world. As bishop of the Iraqi diocese, he attended every session of the 1962-65 Second Vatican Council.
National Catholic Reporter, August 15, 2003