Issue Date: September 19, 2003
PEOPLE

Judith A. Dwyer, 54, was named president of St. Xavier University, Chicago, a school founded in 1846 by the Sisters of Mercy. Effective Oct. 1, Dwyer will be the university's first president who is a laywoman. Dwyer has served as an administrator at Villanova University, St. John's University in New York and, most recently, the University of St. Thomas in St. Paul, Minn., where she has been the executive vice-president and chief operating officer since 1998. She holds a Ph.D. in theology from The Catholic University of America in Washington.
Victor George Puotinen, 49, a former employee of the Baltimore archdiocese, was arrested Aug. 29 on charges of stealing nearly $443,000 from the archdiocese and the Basilica of the National Shrine of the Assumption of the Blessed Virgin Mary. Puotinen, who worked for archdiocesan central services before moving to the basilica, was fired last year after a routine audit and subsequent investigation.
Frank Roque, accused of killing Sikh immigrant Balbir Singh Sodhi in Mesa, Ariz., four days after the 9/11 attacks, will reportedly plead insanity. Roque's lawyers are planning a "guilty except insane" defense. "It is a defense of desperation," said assistant attorney general Joseph Maziarz. "There is a big jump from [Roque] feeling upset at the events of Sept. 11 to not knowing it was wrong to kill somebody." Roque's defense will try to prove he was suffering from undiagnosed schizophrenia.
Dominican Fr. Reginald Whitt, a canon lawyer appointed president of the Pontifical Faculty of the Immaculate Conception at the Dominican House of Studies in Washington, is the first African-American to hold the presidency of a pontifical faculty in the United States. Such institutions of higher education are established and regulated by the Holy See and empowered to grant pontifical bachelor, licentiate and doctorate degrees.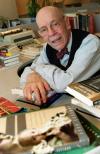 Richard B. Philbrick, a retired Chicago religion reporter, received the Religion Newswriters Association's Lifetime Achievement Award for 20 years of covering religion for the Chicago Tribune, 1954-74. Among major events he covered were the Second Vatican Council and several assemblies of the World Council of Churches. The association's executive director Debra L. Mason described him as a pioneer in the field of religion reporting.
Fr. Glen Lewandowski, a Minnesota native who turns 56 in October, has been elected to a six-year term as master general of the Crosier Fathers and Brothers (known officially as the Canons Regular of the Order of the Holy Cross), a religious community founded in Belgium in 1210. Lewandowski, who has worked the past 22 years as a missionary in Irian Jaya, Indonesia, is the first master general from a country outside Western Europe.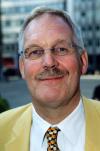 Julian Filochowski, retiring after 21 years as director of the British Catholic Agency for Overseas Development, was honored as a "beacon of light and hope" and a "most marvelous servant" by Cardinal Cormac Murphy-O'Connor of Westminster. Under Filochowski, the agency grew from a small organization with 26 staffers spending less than $3.2 million a year on development projects overseas to an organization with 180 staff and an annual income of more than $40 million.
Dina Siegel Vann was appointed director of Latino and Latin American affairs for the American Jewish Committee. The appointment marks the first time the committee has had a senior staffer whose intent is to expand outreach to Latino communities in the United States and Latin America. Siegel Vann, a native of Mexico, previously served as executive director of Tribuna Israelita, the public affairs agency of the Jewish community of Mexico.
Peter Steinfels, a New York Times writer, and Margaret O'Brien Steinfels, former editor of Commonweal magazine, received the Marianist Award from the University of Dayton Sept. 3. The award honors Catholics whose work has made major contributions to the intellectual life.
National Catholic Reporter, September 19, 2003