Issue Date: December 26, 2003
THE CHURCH WOMEN WANT: CATHOLIC WOMEN IN DIALOGUE
Edited by Elizabeth A. Johnson
Crossroad, 141 pages, $16.95
A tame look at women, Catholicism
Reviewed by WILLIAM CLEARY
This book reports on a series of lectures staged in New York's Westchester County, refereed by Commonweal's former editor, Margaret O'Brien Steinfels and involving 10 important women in the church. The book cover declares the book to be a "no holds barred" discussion -- an unfortunate suggestion of dominance imagery -- but even worse, untrue. One "hold" is barred: disbelief. Lots of questioning, lots of doubts, lots of quiet desperation, lots of large-souled hope -- but real disbelievers were not invited to speak on any of the four discussion evenings.
Theologian Elizabeth Johnson, author of the award-winning, paradigm-shifting 1992 study She Who Is, in cooperation with the competent Catherine Patten of the Catholic Common Ground Initiative, brought the scholars together and has beautifully contextualized each evening's presentations with useful chapter introductions. The women represented include a Harvard Ph.D., a congresswoman from Ohio, a Grawemeyer Award winner, professors and scholars and writers: formidable all.
Johnson's own chapter is stunning: "Imaging God, Embodying Christ: Women as a Sign of the Times." She convinces me. But she ends: "From this point on there can be no future for the church that women have not had a pivotal hand in shaping." Pivotal? That will be a day to celebrate.
Thoughtful talks are given by Barbara Hilkert Andolsen, Ana Maria Diaz Stevens, Colleen Griffith and Sara Butler, urging change and consultation, welcoming diversity, encouraging activism, opening hot button issues. Miriam Therese Winter is at her feisty, inventive best. But no one says, "Enough!"
There is some bracing straight talk from womanist theologian Diana Hayes in her satisfying chapter expressing deep disappointment with the church's response to women's needs and rights. Rep. Marcy Kaptur, having polled more than 100 Catholic women before she spoke, tells it like it is in "Politics, Religion and Women." The present-day church is "perplexing and dispiriting." That's helpful input.
But where's the Harriet Tubman who can lead the way to justice? Where's the Sue Monk Kidd who retains her ear for "the deep song of Christianity" while moving beyond to "a spirituality that speaks directly to women"?
The book is all too tame. These Catholic scholars seem still caught in the trance of a narrowly Roman Catholicism. How about a little visit to Anglican Catholicism where women are (almost) equal?
I heard recently of a mother who took her little girl to an ordination. When it was over, the child asked: "When are they going to do the women?" (Tears are allow-ed.) Then there's the letter to God from little Sylvia: "Dear God, are boys better than girls?" she wrote. "I know you are one, but be fair!" (Sorry, Sylvia, some things just aren't fair.)
To me such stories shatter any trance. They suggest the outrageous is still happening. Women are still not even canonically allowed inside the sanctuary during Mass. Susan Muto's opening essay in the book is all about the need to honor celibacy and the single lifestyle "for the sake of witnessing to what awaits us in eternity." No critique of the church's eccentric anti-women atmosphere! Alas, being lady-like in the face of oppression and unjustifiable disdain isn't appropriate for our times, in my opinion.
The Church Women Don't Want might have been a more interesting title, in fact. Ironically, that is exactly that church that is praised by contributor Mary Ann Glendon who ends her chapter of handwringing against women's choice, divorce and sinful society with high praise for "Focolare, Communio e Liberazione, and the Neo-Catechumenate" who she says "are pouring youth, strength and vitality into the life of the church."
I suspect that women who no longer take the church seriously do so because it does not take them seriously. In that survey of women's opinions collected by Marcy Kaptur in preparation for her powerful chapter -- and printed in the book after her speech -- someone named Mary Lee Gladieux says it best: "The Catholic church needs to do what it won't do -- recognize women as full and equal partners with men -- and anything else is not worth discussing."
William Cleary is the author of Prayers To She Who Is (Crossroad, 1997).
Spirituality on screen and stage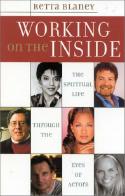 Working on the Inside: The Spiritual Life Through the Eyes of Actors, by Retta Blaney
(Rowman & Littlefield, 178 pages, $17.95)
Author Retta Blaney has covered many beats in her time as journalist, but the people whom she interviewed in politics, education and business did not bring up spiritual issues in relationship to their careers. Actors, on the other hand -- especially stage actors -- frequently talked about the need for a spiritual life to sustain them in their craft. Working on the Inside divides its chapters according to 10 key aspects of the spiritual life such as faith, community, silence and listening, and examines these aspects from the perspective of actors' experience. Liam Neeson, Phylicia Rashad, "Les Misérables" performer Dudu Fisher and many others tell their life stories and describe the intersection between their faith and work. The actors believe that their work is intrinsically spiritual, allowing people to find life's truths through the stories they tell on stage.
-- Antonia Ryan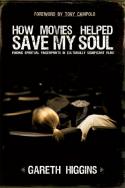 How Movies Helped Save My Soul: Finding Spiritual Fingerprints in Culturally Significant Film, by Gareth Higgins
(Relevant Books, 256 pages, $13.99)
What can film do for you? Author Gareth Higgins poses this question early on in How Movies Helped Save My Soul: Finding Spiritual Fingerprints in Culturally Significant Film. The book goes beyond the average capsule film reviews to reveal the deeper connection that people have with cinema. Gospel values and spiritual ideals are nurtured and destroyed by characters good and evil in the films the author cites. He urges the reader to search for sermons in cinema of all genres.
Higgins employs an expansive movie list to help the reader find faith and spiritual lessons in such movies as "Field of Dreams," "Fight Club," "Dead Poets Society," "The Exorcist" and "Jaws." The book offers a good testament to elements of divine presence in pop culture.
-- Matt Stoulil
National Catholic Reporter, December 26, 2003