Issue Date: March 19, 2004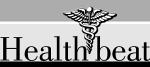 Health News Briefs
Health care costs top the list of Americans' domestic worries, ahead of economic fears and right behind their anxieties over terrorism, according to a January Associated Press poll. Nineteen percent of Americans stated their greatest concern was rising health costs, 18 percent the economy, and 21 percent terrorism.
An American Hospital Association survey said Americans have "reached a level of anxiety" about the U.S. health system as high as in 1992" when the first term Clinton administration attempted to tackle the issue.
The Institute of Medicine has declared as "dire" Americans' lack of health insurance. The institute recommends a national guarantee of health insurance for all Americans by 2010.
At a time when nearly one quarter of American households provide care to relatives or friends over 50, a new report by the Family Caregiver Alliance has studied the economic impact on caregivers who leave the work force to assist. With 75 percent of the caregivers women, the major impact is loss of Social Security and limited access to employer-sponsored pensions.
Carolyn Susman, writing in The Palm Beach Post, said, "The title of the book may seem offensive, but Alzheimer's for Dummies is just the latest indication of how starved we are for information about this disorder."
Ford Motor Company has proposed a national dialogue on health costs, and the American College of Physicians and Blue Cross/Blue Shield are pressing for new national plan initiatives, reports CongressDaily.
Sources: Cover the Uninsured Week, press releases and news clips.
National Catholic Reporter, March 19, 2004