Issue Date: June 18, 2004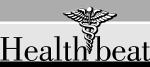 Canadian confidence in health system falters
By ARTHUR JONES
Halifax, Nova Scotia, Canada
Canada, once the industrialized world's health care poster child, is today more like a surly teenager.
Canadians remain healthier than Americans, and it doesn't cost them as much to stay that way. Total per capita Canadian health spending is only $3,000 a year in U.S. dollars, compared to $5,000-plus in the United States.
Even so, Canadians aren't deliriously happy with the health care they receive.
Hubert Gauthier, president and CEO of St. Boniface Hospital in St. Boniface, Manitoba, said patients in the United States "worry about how they'll pay for treatments" like a new hip. "In Canada they're worrying about how long they'll have to wait to get one." It could be six months or more.
Consequently Canada has recently been through a prolonged national dialogue related to the Romanov Report on its health care system's condition and its future shape.
Ask Gauthier how his country created Health Care Canada, its national health care service, and he cuts straight to its origins: "Go back a bit and it was the religious orders, they were the driving force. They were owners of the facilities, they were the public health system before we had a public health system." And they were in the forefront of the public push for health care for all.
Understandably, when government is the source of funding, government wants to run the entire operation. In a 1990s restructuring of the hospital systems nationwide, many institutions were closed or combined to avoid duplication. The Catholic presence has shrunk dramatically -- though only in the same proportion as that of other religion-based or charitable providers.
The Catholic Health Association of Canada, meeting here in early May, was fine-focusing its goals. First among them is to influence public policy at the federal level.
That said, what 32 million Canadians get for their money is that everyone is covered.
Statistics tell the tale
Take care of the poor, the elderly and the marginalized and the national health, per se, improves. Studies by the World Health Organization, Organization for European Cooperation and Development, United Nations and private foundations all tell succinct tales.
And the United States comes out looking like a mean-spirited anti-health ogre, because it has the greatest income disparity in the industrialized world and the highest poverty rates. More than 22 percent of U.S. children live in poverty compared 15.5 percent in Canada. Americans have the lowest level of national health care coverage and the highest levels of drug abuse.
Most industrialized nations provide 100 percent health care coverage. Other countries, such as Germany, Belgium, Spain, Switzerland, France and Austria cover more than 92 to 99 percent of their populations. The industrialized laggards are Holland (around 75 percent), and the United States, where 40 percent of the population comes under programs such as Medicare and Medicaid.
While Americans throw more money at health care per capita than any other country in the world, their general health isn't as good. Canadian men and women outlive American men and women by two or three years, Americans are fatter than everyone in the industrialized world but the Swiss, and Americans' access to essential routine health care is abysmal. Millions of Americans simply can't afford to go to a doctor.
Case in point: A recent Diabetes Care analysis that compares diabetes case management in the United States and Canada shows that Americans have a greater chance of "not receiving care" than Canadians, due primarily to "lack of access to a physician."
"There isn't a single measure in which the U.S. excels in the health arena," Stephen Bezrucha of the University of Washington's School of Public Health told the Los Angeles Times recently. "Nothing determines the health of a population more than the gap between rich and poor."
Canadian infant and maternal mortality rates are lower than in the United States. Far more Canadians than Americans suffering from severe mental disorders receive required mental health care. According to a 2003 Commonwealth Fund survey of five industrialized nations, Canadians have a far better chance of surviving liver and kidney transplants, childhood leukemia and colorectal cancer than Americans, but on a percentage basis more Americans survive heart attacks, breast cancer and cervical cancer.
Canada's woes include evidence of a U.S.-style private-payee system nibbling at the edges of its national health system. In some government run hospitals, private contracts can be made that offer "after hours" health procedures -- an illustration of wealth finding a way around waiting lists. Current Canadian Conservative Prime Minister Paul Martin scoffs at what he calls "checkbook medicare," and in early May attacked "those who advocate for-profit health care."
"Constitutionally in Canada," explained Richard Haughian, president of the Catholic Health Association of Canada, "health care is both a federal and provincial responsibility. Delivery is provincial; the federal government provides the funds and develops the standards." Influencing those standards is a key issue for the Catholic Health Association (see below).
Canada has other problems -- based more on lack of trust than lack of money.
CEO Gauthier warned of "big accountability issues." The 2002 Romanov Report (officially, the report of the Commission on the Future of Health Care in Canada) showed Canadians have high expectations of their system but less confidence in the government's ability to deliver it effectively.
Canadians worry about the government's ability to track where the money is going or keep a watchful eye on health care taxes and budgets earmarked for health care expenditures.
Even so, said Gauthier, look at what Canadians get: "They don't have to pay premiums, or co-pays, or fight with insurers. They don't know how much their care costs; they don't even see the bill."
Perhaps, he said, they should.
Added Catholic Health Care president Haughian, "[Prime Minister] Martin will guarantee the provinces more money for the next 10 years, so they've got security, but Martin is saying, 'Part of the [post-Romanov] bargain is we'll work together in a new way but there's going to be a new accountability.'
"Whether he'll be able to achieve this," said Haughian, "is a good question. But it's a response to the popular mood."
Arthur Jones is NCR editor at large. His e-mail address is arthurjones@comcast.net.
Nuance needed in feeding issues, say bioethicists

The discussion over whether and when to withdraw artificial hydration from vegetative state patients (NCR March 26 and April 16) caused "a certain amount of consternation among Catholic bioethicists in Canada."

"We've been dealing with the problem for 10 to 15 years," said Redemptorist Fr. Mark Miller, "and we feel that when you get into the clinical setting you understand the nuances.

"In the logic of the academic world, the nuances of dealing with people at the end of life are often overlooked," he said. "That's the drawback when your logic is so neat and tidy it looks as if you have solved all the problems."

Regarding the recent comments by Pope John Paul II and a Vatican bishop on people in a persistent vegetative state, Miller said what he and his fellow bioethicists are "nervous about is this whole notion that the pope speaks and now we've got a definitive answer, that the nuances, even in the pope's talk, are lost."

He continued, "The pope is saying we all have to be careful about dismissing nutrition and hydration tubes as if they were just an unnecessary treatment. In some case they're a very necessary treatment. In some cases they're debatable about whether they're doing good or harm.

"So, my understanding of what the pope said," Miller added, "is that there's a lot of nuance in there that allows you a certain amount of scope to remove feeding tubes, hydration tubes, when the circumstances are appropriate. Well, one of them is if that's the wish of the particular patient. And that has to come long before the vegetative state -- but it's determinative."

Said Miller, a member of the Redemptorist Bioethics Consultancy who serves half-time at St. Paul's Hospital, Saskatoon, Saskatchewan, "What's worrisome are those people in the church who tend to be black and white thinkers, so that every time you try to put a little nuance on what they say, they counter, 'The pope said X.' And you spend half your time saying, no, the pope didn't say that. That's your interpretation of X.

"I'm worried, too, about the conscience of people who will be dealing with these situations in their own families," he said. "When you try to speak to them with a little bit of nuance there's a kind of fearfulness that says, 'Are we going against the church?' "

Miller was asked if all this argues for and augurs a stronger impetus toward advanced directives -- documents that express end-of-life care treatment preferences and wishes.

"When I give a presentation," he said, "I always ask people, what would your wishes be? It's absolutely clear that 99 percent of people say, 'I do not want my dying prolonged like that.' But every so often you run into someone who says, 'But the pope says I have to.'

"I tell them, 'If that's your understanding, that's fine. It's not a question of whether we care for you with a feeding tube or we abandon you. We'll look after you. We'll look after you with a feeding tube and we'll look after you without a feeding tube.' That's what we want to get across to people. We need to know what you want."

-- Arthur Jones

Canada's health care for all a Catholic legacy

Forty years ago there were 308 Catholic hospitals -- almost half of those in Quebec -- in the Catholic Health Association of Canada. Today there are 56. Some hospitals have been converted to long-term or chronic care facilities. In 40 years that number has grown from 17 to 48.

The Catholic Health Association of Canada additionally includes seven provincial Catholic health associations, 34 sponsors/owners, plus health professionals and allied organizations. (The United States, with nine times Canada's population, has 17 times as many Catholic health care facilities, more than 2,200.)

The Canadian decline signals not failure, but success. In major measure, Catholic Health Care Canada's bequest to the country is health care for all. Over the next half-century, might the same pattern be repeated in the United States?

If so, in the United States of tomorrow, as in Canada today, the prime role of Catholic institutional health care systems would be to advocate for what Canadian hospital CEO Hubert Gauthier calls "the Catholic added value. Catholic health care goes far beyond issues of abortions and end-of-life, it goes in the way you stay connected with your community, in how you treat your people and how they treat the patients. The goal is to make sure the [governmental] bureaucracy sucks up these good things into its standards."

Richard Haughian is president of the Catholic Health Association of Canada.

Asked if, given the constant escalation of health care costs, any nation can actually commit to a national health system, pay for it and support it, Haughian said, "I think we've done it. Can the United States do it? I don't know. The question for Canada is whether we can continue to do it."

It's not just a question of putting more money in, said Haughian. It's more a question of doing things differently -- everyone picking up the best practices from across the national health care spectrum, identifying what works best and yet is cost effective -- and implementing them.

Right now, both the Canadian federal government and the Canadian Catholic Health Association are working on a new era of collaboration between the center and the provinces -- the government with its eye on the money, the Catholic health systems with their eyes on the patients.

-- Arthur Jones
National Catholic Reporter, June 18, 2004