Issue Date: October 29, 2004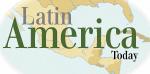 Poverty cuts children's chances for a future
Part Eight: Children
Photos of Latin America's charming children can take your breath away. But behind many of those images are stories that shock and numbers that overwhelm. About 27.4 million children under the age of 14 in Latin America are working. In Venezuela, 32 percent of the population lives on less than two dollars a day; 41 percent in Peru; 44 percent in Honduras; 45 percent in El Salvador; 52.3 percent in Ecuador. Between 20 percent and 50 percent of the region's children have mothers who have not completed primary school. Such numbers define the problem. The solution comes in a variety of efforts, making small inroads, connecting cause and effect, empowering the people affected. As Jesuit Fr. Jesus Orbegozo said, "The poor aren't the problem. The poor are the solution."
By BARBARA FRASER and PAUL JEFFREY
Santa Filomena, Peru
When he was 5, Javier started carrying meals to his father who worked as a miner high in the moon-like Andes mountains. He would often linger, scrabbling through the waste rock outside the mine entrance to see if he could find some ore-bearing chunk that the miners had overlooked.
Within a few years, he was working in earnest, hauling buckets of water and pushing wheelbarrow loads of ore. He didn't start first grade until he was 9, and even then, he went to the mine after school, often staying long into the night.
By the time he was in his teens, he says, he was paying his own way more and more. "My father could only provide food. I had to buy my own clothes," he said. Javier was a statistic -- one of some 250,000 children and adolescents working in small mines in Peru, Bolivia and Ecuador, where workers use only rudimentary tools to chip away at veins of gold.
But life has changed in Santa Filomena, the mining camp where he grew up. The straw mat shacks that are home to about 400 families still blend easily into the dusty, rocky landscape, but a prefabricated high school now stands above the community. And Santa Filomena's youngsters are in the classroom instead of underground. A sign at the mine entrance announces that minors are not allowed inside.
The change came about slowly, through a combined effort by the International Labor Organization and a Peruvian nonprofit group called CooperAcción, with funding from the U.S. Department of Labor. It's a success story. However, millions of kids throughout Latin America continue to work in mines, on the streets and in other places where agility, docility and cheap labor are prized.
Worldwide, according to the International Labor Organization, about 246 million kids under age 14 are working, including about 27.4 million in Latin America. Some of them also attend school; some don't.
"There's child labor in almost all sectors of the economy," said Elena Saura, the International Labor Organization's interim subregional coordinator for South America. "The greatest concentration is in agriculture, but children also work in construction, fireworks manufacturing, mining, brick making, markets, processing coca leaves, harvesting coffee, collecting garbage, domestic labor and the sex trade."
The sight of youngsters -- some barely past toddling -- selling candy on city street corners is so common that passersby become inured. While on the surface it may appear to be light, harmless work that gives a poor family a much-needed boost, it actually springs from a series of causes, and leads, in turn, to a web of consequences for the child, his or her family and the society in which they live.
The elimination of child labor is equally complicated.
With nearly half the region's population living in poverty, in many families all members are expected to contribute something to put food on the table. Many working children argue that they have a right to work to help their families, and that instead of trying to eliminate child labor; the law should protect them and defend their rights.
Thirteen-year-old Katy said that she started working when she was a toddler, carrying items for her mother, who ran a small dry goods shop in their house. "It was like playing," she said. By age 5, she was helping her mother in the shop. Three years later, she started helping an aunt who sold clothing and fruit. Her aunt now has a clothing shop in a commercial district of Lima, Peru, where Katy helps with sales.
Fiorella, 12, helps her mother in the family shop. Thirteen-year-old Pilar started working at age 6, helping her mother sell candies, soft drinks and ice cream. Karen, 14, began selling frozen fruit treats at age 7. She now helps in the family business, selling audiocassettes and CDs at a market stall.
The girls are all neighborhood leaders of MANTHOC, a Peruvian organization of working children and adolescents that began in the 1960s as an offshoot of a movement of Catholic working people. When asked if they enjoy working, they answer, "Yes," in chorus, without hesitation.
There are similar organizations in other Latin American and Caribbean countries, as well as other parts of the world. The movement is spearheaded by the children themselves, with adults playing a supporting role.
Katy, Karen, Fiorella and Pilar say that working has enabled them to help their families and has taught them responsibility. They insist that they should be allowed to work if they want, as long as the jobs aren't dangerous and they don't neglect their studies.
"The drive to eliminate child labor is based on an idealized concept of childhood that comes from northern industrialized countries, which hold that childhood is incompatible with work and that the only possible relationship is childhood-school-play," said Gladys Vergara, who heads the association that supports the kids who run MANTHOC.
"It's not child labor that needs to be eliminated -- what needs to be eliminated is poverty. The problem is a structural one in the entire country, and change is needed not just for them, but for their families. When adults don't have jobs, the kids are the ones most affected. And they don't just sit by and do nothing -- they go out and work," she said.
But while poverty is one factor, it alone does not explain the prevalence of child labor.
"Often, the child's income is insignificant," the International Labor Organization's Saura said. "And although the argument of poverty is often used to justify child labor, in families at the same [low] income level, some give priority to child labor, while others give priority to education and protecting their children."
Still, she acknowledges that one important element in reducing child labor is ensuring that adults have decent work. A public service TV ad in Colombia suggests: "Don't hire children. Hire adults and pay them a decent wage."
Physical and emotional hazards
The risks from child labor range from physical stress on still-forming bones when children must carry heavy loads -- such as those Javier and his friends in Santa Filomena used to haul -- to exposure to extreme temperatures, cuts and burns from working without adequate protective gear, and illnesses from scavenging through trash.
Supporters of the working children's movement agree that kids shouldn't do dangerous work.
Some kinds of work -- street vending, pushing loads of produce in markets or washing car windows, for example -- are at least visible, although they are dangerous. Other jobs are virtually invisible, placing children at the mercy of unscrupulous employers who virtually enslave them.
In Paraguay, where the phenomenon known as "criaditas," or "little maids," is widespread, rural families send their small children to live with relatives or godparents in cities. The people who take the children in usually promise that they will raise them as their own and give them an education, but more often than not the children turn into unpaid domestic servants, denied the opportunity to attend school.
Similar practices are common in other countries. Unfamiliar with the city and without friends nearby, the children spend most of their time in the house, which becomes their workplace. Because they receive no wages -- the families consider their remuneration to be their food, clothing and perhaps schooling. Some cannot even send a letter home. As a result, many lose touch with their families.
Sexual harassment of teenage domestic workers is common, and rape is not infrequent. Frustrated by their bondage, some girls simply leave their employers' homes. Others are thrown out after becoming pregnant. Studies by the International Labor Organization have found that it can be a short step from domestic work to the sex trade.
Working on the street -- selling candy or other items or washing car windows -- can also lead to prostitution.
"Girls are extremely vulnerable. They often work until late at night, and it's easy to fall into the networks of traffickers," Saura said, although she added that the image of girls being snatched off the street is not the norm. "Men sweet-talk the girls and take a paternal approach -- 'I'll take care of you, I'll give you money to buy things.' Through these little favors, they end up completely trapped."
Children also become caught in the sex trade when they flee domestic violence at home. And the trade is no longer merely local. International trafficking in children for prostitution is a burgeoning -- and extremely lucrative -- business run by organized crime rings. Casa Alianza, the Central American program of Covenant House, the Catholic shelter for street kids based in New York City, has tracked trafficking routes throughout Central America that pull children into the sex trade. Some of the kids -- it's still not clear how many -- end up in brothels in the United States.
Police raided six brothels in Fort Worth, Texas, in 2002, liberating scores of Honduran girls who were kept there against their will, according to Bruce Harris, former director of Casa Alianza. "There was a recent case in New York with Mexican girls. There have also been cases of Mexican girls in brothels in Atlanta, New Jersey, Florida and probably lots of other states -- it's just that we haven't found them yet," Harris said.
Harris was caught in a sex scandal of his own in September, when Covenant House fired him after he was accused of paying for sex with a 19-year-old man in Honduras who was a former Casa Alianza client. Harris admitted improper conduct. According to Guatemala's Prensa Libre newspaper, investigations are now under way in that country, Nicaragua and Honduras to see if there could have been cases of abuse of children in Casa Alianza programs.
Sex is not the only international trafficking that snares children. Drug-running gangs use kids as couriers because minors are likely to get more lenient treatment if caught. Children are also involved at the beginning of the drug production chain, working in makeshift jungle labs in Colombia, Bolivia and Peru where coca leaves are turned into low-grade paste for later refinement into cocaine. The leaves are combined with chemicals including kerosene, sulfuric acid and caustic soda, and children tread the mixture into paste with their bare feet.
In Colombia, drug traffickers are not the only ones who lure kids with promises of money and a more exciting life. Both paramilitary and guerrilla forces in the country's 40-year internal conflict have children in their ranks. About 7,000 children are estimated to be involved, most of them in the Revolutionary Armed Forces of Colombia (FARC), the country's oldest and largest guerrilla group. More than 750 kids have passed through government programs aimed at returning them to society.
Why do families trade their children's childhood -- and future -- for such dangers?
"In this region, we see three groups of factors -- poverty, the inefficiency of social policy and sociocultural issues," Saura told NCR.
Economic crisis causes a spike in child labor. In Argentina, the number of working children rose from an estimated 300,000 to 1.5 million after the economic meltdown in 2001 and 2002.
But even amid economic problems, some countries, such as Colombia, Chile, Costa Rica and Brazil, have managed to at least stem the tide by implementing policies aimed at eliminating child labor.
The most effective policies are those that work hand in hand with other social programs. Several countries, including Brazil and Honduras, make subsidies for low-income families contingent on their keeping their children in school. The funds go directly to the families in order to make up for the loss of the children's income. Brazil also makes participation in other programs -- such as housing assistance -- contingent on the family keeping its children in the classroom and out of the labor force.
Repeated studies have shown that education is the key to breaking both the bonds of child labor and the vicious circle of poverty. The lower the parents' educational level, the greater the chance that their minor children will work. And the higher their educational level, especially for mothers, the more likely that the next generation will have a higher income.
In Bolivia, 21 percent of kids between ages 5 and 14 work. The rate is 34 percent among those whose mothers have no formal education, but drops to 18 percent in families where the mother has had some schooling, according to UNICEF.
"Children who work are going to grow up to be adults whose labor situation is very precarious," Saura said. "And their children are more likely to work. It perpetuates the circle of poverty and has a strong economic impact, because it reduces countries' possibilities of production and of creating wealth, because it affects professional capacity and human resources."
In the face of such statistical evidence, why aren't more kids in school?
Many working kids say they're bored in school. Their parents say the education offered by public schools won't help their kids land better jobs, so they may as well join the labor force early and start getting real-world experience. In Peru, MANTHOC, the organization of working children and adolescents, has established its own schools with a certified curriculum that is based on the children's own work experience.
In most Latin American countries, wealthy families bypass the public school system altogether, enrolling their children in private schools. Low-income families, however, have no choice.
Well, almost none.
Trying to improve the odds
In 1955, the Jesuits -- who throughout the region had long served up elite education for the wealthy class -- took on the challenge of providing high-quality education to low-income children. They opened a school called Fe y Alegría -- "Faith and Joy" -- in Venezuela. Fe y Alegría has since expanded to 14 countries, with a current total of about 1.17 million students.
"Education is an important factor in turning poverty around," said Jesús Orbegozo, a Jesuit priest and general coordinator of Fe y Alegría, which is based in Venezuela. "It's not the only factor -- other social, economic and political conditions are also needed. But there's no doubt that the skills and values that people acquire through education are indispensable elements for addressing poverty."
The dual educational system -- good schools for the wealthy, bad schools for the poor -- only reinforces a social structure that excludes kids practically from birth, Orbegozo said.
In Latin America and the Caribbean, on average, 28 of every 1,000 children die before their first birthday and 34 die before reaching age 5. That contrasts sharply with Sweden, which has the world's lowest infant mortality rate -- three of every 1,000 live births for both the under-1 and under-5 categories, according to the United Nations Development Program -- or the United States, where the rate is between seven and eight per 1,000 live births.
In recent months, increasing attention has been given to malnutrition in countries around the region. Uruguayan researchers announced that their country's child malnutrition rate of 8 percent, approximately the regional average, has doubled since 1995. And UNICEF reported that a large percentage of poor children in Peru were malnourished, even though the country's overall malnutrition rate is only 8 percent.
Peru's new health minister, Pilar Mazzetti, responded rapidly. In a report to Congress in early March, she proposed a plan to fortify flour with vitamins and minerals. Within minutes, she said, manufacturers were calling to sign on. A month later, the plan was before a congressional committee for approval.
While the infant mortality rate in most Latin American countries has dropped sharply since 1970, it is still high extremely high in some. Under-5 mortality is 25 per 1,000 live births in Panama, 29 in Mexico, 30 in Ecuador, 36 in Brazil, 39 in Peru, 43 in Nicaragua, 58 in Guatemala and 77 in Bolivia, according to the U.N. Development Program.
Brazil's "Zero Hunger" program, which is coordinated by a Dominican priest-activist known as Frei Betto, aims to drastically reduce both child and adult malnutrition. The Catholic church, however, has long been involved in a grass-roots program credited with cutting infant mortality in half in areas where it operates.
The program was the brainchild of former São Paulo Archbishop Paulo Evaristo Arns. After a 1982 world peace conference, Arns returned home to implement a UNICEF official's suggestion that the church distribute rehydration solution to help combat infant mortality.
The church's pastoral de criança, or infancy ministry, has grown to include thousands of volunteers around the country who visit homes, weigh and measure infants, and distribute a special nutritional formula for children who have been weaned. More recently, the ministry, which was nominated for the Nobel Peace Prize in 2001, has expanded to include income-generating projects and literacy courses.
Children who survive infancy still face an uphill battle.
In Venezuela, 32 percent of the population lives on less than two dollars a day, a figure that rises to 41 percent in Peru, 44.4 percent in Honduras, 45 percent in El Salvador and 52.3 percent in Ecuador.
United Nations agencies estimate that between 20 percent and 50 percent of the region's children have mothers who have not completed primary school. Statistics show a direct correlation between parents' educational level and their children's prospects for the future. Children of parents who have little formal education are more likely to live in poverty when they are adults.
Schools an alternative to gangs
"Education is supposed to be the road to social mobility for this segment of the population, but it is denied them," Orbegozo said. "So we have tens of thousands of young people in Latin America who are carrying this burden of exclusion. And their only recourse is the informal economy or violence," Orbegozo said. "Each kid that we place in one of our schools is one more kid whom we steal away from violence."
The gangs that have sprung up in both large and small cities over the past several decades, Orbegozo said, are "the only outlet that young people find for survival in a society that excludes them and makes it impossible to get an education that will pave the way to basic social and economic well-being and to being seen as citizens of their countries."
Central American gang activity crosses borders, with branches of the same maras, as they are called, in the region's countries and cities in the United States. Playing on security fears, government officials in countries like Honduras and El Salvador have pledged to battle gangs with a heavy hand.
But Miguel Montenegro, who heads the nongovernmental Human Rights Commission of El Salvador, says that such policies fail to address the real problem. That failure was reflected in a prison riot Aug. 18 at El Salvador's overcrowded La Esperanza prison, involving members of the Mara 18 gang, in which 30 inmates were killed.
Montenegro said the riot in the prison, which was built for 800 inmates but holds more than 3,000, was a sign of both "a lack of a comprehensive approach to gangs" and a need for better criminal justice policy.
The wounds remaining from the country's civil war are among the factors contributing to the high level of violence, he said, "as are the lack of opportunities, lack of jobs, lack of comprehensive psychological care, lack of opportunities for youth and increase in the cost of living. The government should start by creating educational and job opportunities so families have access to employment, housing, health care and education, which are the most basic elements of human development."
In a part of the world where between 30 percent and 40 percent of the population is under age 15, "finishing secondary school is a privilege," said Fe y Alegría's Orbegozo.
But even with poverty rates hovering around 50 percent, universities often draw more than twice as many applicants as they have openings. For those lucky enough to finish college and graduate, however, prospects are not bright. Urban unemployment rates for young people are higher even than those of adults -- 51 percent in Argentina, 40 percent in Uruguay, 33 percent in Colombia, 31 percent in Venezuela, 23 percent in Brazil and 20 percent in Chile, according to the International Labor Organization.
The Jesuits have been criticized -- sometimes by their own members -- for operating prestigious universities that offer a top-notch education to the moneyed class but no possibilities for the graduates of the Fe y Alegría school system. In an effort to fill the gap, Fe y Alegría is launching a program of post-secondary "university institutes" that will offer three-year technical degrees in subjects ranging from electronics to administration.
The first opened in 1998 in Catia, a low-income neighborhood in Caracas, Venezuela. It has now had seven graduating classes totaling more than 1,000 students, and four more institutes are scheduled to open in other parts of Venezuela where there are no post-secondary schools, as well as in Bolivia and Peru.
In Orbegozo's view, parents and the wider community are also shirking their role in education. Teachers in the region are grossly underpaid, in some countries earning no more than about $200 a month. Even strikes by teachers, however, fail to spur politicians to action to raise their wages, provide incentives and invest in educational materials and infrastructure. That lack of public interest further demoralizes teachers, fueling a vicious circle.
"If teachers go on strike for a week, two weeks or a month, no one cares. The country keeps going. There's no public protest," Orbegozo said. "There's tacit complicity in all this."
Date

Part

Title

May 14
Part 1
Introduction: Power or credibility?
June 4
Part 2
Economics: Little relief in sight for poverty, debt and unemployment
July 16
Part 3
Development: Lasting change by helping the poor without paternalism
Aug. 13
Part 4
Immigration: Opportunity and challenge for Latin America's poor
Sept. 10
Part 5a
Part 5b
Truth: an essential ingredient for reconciliation
Reconciliation from the grass roots up
Sept. 24
Part 6a

Part 6b
Part 6c
Indigenous people: Fighting for rights after centuries of discrimination

Health worker brings education back to his people

Vanishing forests threaten indigenous groups
Oct. 8
Part 7
Women In Latin America: The gender gap kills
Oct. 29
Part 8
Children: Poverty cuts children's chances for a future; interview with the Bishop of the Gangs
Part 9
Church: Despite crisis, Latin America's grass-roots communities remain strong model for effective church
Part 10
Solidarity: Church groups find countless ways to put faith into action
Dropout rates tend to inch upward after first grade. By secondary school, the rate is noticeable. In Latin America and the Caribbean, while primary school attendance rates are 91 percent overall for boys and girls, they drop to 82 percent for boys and 87 percent for girls in secondary schools.
The gap is wider in certain countries, and is generally broader still in rural areas. In Bolivia, the school attendance rate for girls is 91 percent in primary school but only 78 percent at the secondary level, according to UNICEF. In Ecuador, the rate for boys and girls is 90 percent in primary school but only about 58 percent in secondary. In Guatemala, the primary and secondary school attendance rates are 79 percent and 39 percent, respectively, for boys, and 75 percent and 35 percent, respectively, for girls.
"If the schools aren't able to ensure that the students who enter finish their education, the schools are failing. Thirty kids start first grade, only 20 finish, and those 20 can't even read and write," Orbegozo said. "But most people blame the students -- not the schools, the teachers or the principals. And the next year, it's the same thing all over again. No one corrects problems. No one takes responsibility."
Fe y Alegría has developed a comprehensive approach to education, with an emphasis on shared responsibility, developing students' values as well as academic skills, and continuing training for teachers and other staff members. A three-year formation program for 25,000 Fe y Alegría staff members is in its second year.
Unlike other private schools, which are often closed off from the community, Fe y Alegría opens its doors to the neighborhood. In eight countries, the program offers radio courses bolstered by weekly tutoring sessions for anyone who would like to get a primary school certificate. Students range from teenage domestic workers to retirees.
But as successful as Fe y Alegría has been, it alone cannot fill the education vacuum created by disinterest and low school budgets. Other initiatives have sprung up around Latin America, including the "Teacher in the Home" radio education program in Central America.
What is most needed, however, is a shift in government policies to ensure better education for all.
"In the social sphere, we would achieve greater degrees of participation, solidarity and organization, so people could address the problems that affect our neighborhoods and the countryside," Orbegozo said. "We'd have active citizens, and a significant political presence of the most disadvantaged groups. The poor aren't the problem. The poor are the solution. And it's a matter of life or death. It's not that people's lifestyle will improve; it's that they will have a chance to live."
Barbara Fraser, who worked in Peru for 14 years as a Maryknoll lay missioner, now lives in Peru as a freelance writer. Paul Jeffrey is a United Methodist missionary who lived in Central America for two decades. He now lives in Eugene, Ore.
National Catholic Reporter, October 29, 2004