Issue Date: November 5, 2004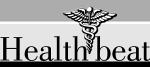 Starting the conversation
Initiative aims to uncover what Americans want in health care
By ARTHUR JONES
The peoples' health care discussion in this country has not yet begun.
Consequently, the health care plans and promises issued in the heightened news bite rhetoric of a presidential campaign are mere patches for a leaky system.
The contrary view of the health care issue that presidential candidates fail to promote -- and indeed may be politically afraid of -- is the need for Americans themselves to provide the outline of what health care coverage they want or will settle for.
A new Catholic initiative is not afraid of that discussion and is taking the first steps to promote it (NCR, Sept. 10).
Promoting democratic involvement in what sort of U.S. health system ought to emerge is behind the decision of Allegany Franciscan Foundation of Tampa Bay, Fla., to award Georgetown University's Center for Clinical Bioethics a $150,000 grant to support the first year of a collaborative project, "The Future of American Health Care: What Do the People Want?"
Ann Neale, senior research scholar at the center, said that what Americans first need in order to discover what they want are some sound reasons to "disrupt a current system that, superficially at least, is working for 85 percent of them."
Superficially, Neale stressed, for in reality the U.S. health care system is one for which Americans are paying increasingly higher taxes, higher premiums, copays and deductibles, along with mounting out-of-pocket spending. Further, more and more employers -- the key to U.S. health care coverage for the majority -- are beginning to balk at continuously rising costs and are cutting back or stopping coverage altogether.
Neale, who received her doctorate in philosophy from Georgetown while affiliated with the Kennedy Institute for Ethics, said that even with rising costs and with coverage threatened, Americans still want to know: Why disrupt that?
Her initial answer is that the American public, when approached, will "be able to recognize and understand how poorly the system works for so many, and this will genuinely distress them." That recognition, however, "is just the beginning of the process," she said.
The United States has not held the essential serious conversations at the normative level "that would help the people to understand the complexities of public policy." The center's "collaborative project" is a Catholic response to the need to get those conversations underway.
According to Neale, who joined the Center for Clinical Bioethics in 2000 after working with the Catholic Health Association and serving on the Health Care Ethics faculty at St. Louis University Health Sciences Center, "Americans need to see, as a result of thoughtful deliberation and dialogue, that tough choices, tradeoffs and limits are unavoidable in any one of our possible health futures."
Neale candidly admitted that she is "not sure where Americans are going to come down on these issues. But I have confidence in the generous moral reserves I believe are present in American public."
Right now, she said, what passes for a health care debate in the United States is talk dominated by a narrow kind of technical expertise. By contrast, what the collaborative project promotes is a belief that "we the people should be identifying the needs that should shape the system, leaving the technical strategy" to the policymakers and technical experts, she said.
Project partners with the Center for Clinical Bioethics are the Georgetown School of Nursing and Health Studies and its Public Policy Institute, the St. Joseph Health System (Orange, Calif.) Center for Health Care Reform, and Network, the Washington, D.C.-based Catholic social justice lobby.
The contrast between the Catholic collaborative project's depth and intent, and the quick-fix political offerings of presidential candidates, could not be more marked. Neither candidate mentioned that there are tradeoffs and limits to any system, including the current one.
Rather, Bush and Kerry offered variations of fixes for hot-button issues.
Bush continued to push his tax-free Health Savings Accounts (which do little for the working poor who must choose between medical care and food or rent); promised an expansion in community health centers (which have been closing nationwide as the government cuts back on federal aid); contended the administration has implemented a new rule to lower drug costs to million of Americans; and stood by its discredited Medicare prescription drug benefit.
Kerry promised to cut family health care premium by $1,000 annually (which is a meaningless $20 a week and less than this year's premium increases); give Americans access to the same high-quality, affordable plans "available to Congress" (by rolling back the wealthy's tax cuts); allow re-importation of drugs from Canada (to drive down U.S. prices); and "cut waste" (which is always easier said than done).
Bush and Kerry avoid what the Catholic collaborative project seeks -- the need to ask Americans what they will pay for and settle for.
Arthur Jones is NCR editor at large. His e-mail address is arthurjones@comcast.net.
National Catholic Reporter, November 5, 2004