Issue Date: April 8, 2005
Modern classics for modern times
Klezmer for kids, Catholic hymns and poignant pop
By MATT STOULIL
The Boston-based Shirim Klezmer Orchestra recently released "Pincus and the Pig," a klezmer, or Jewish folk, interpretation of Sergei Prokofiev's symphonic children's story, "Peter and the Wolf." This read of the Russian composer's classic conveys the great energy of the ragtime and jazz that permeated eastern European Yiddish folk traditions as they arrived stateside around the turn of the 20th century.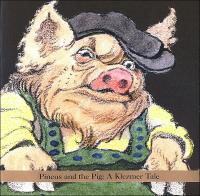 Chozzer the pig stands in for the wolf as our non-kosher villain in the "Pincus" story. Chozzer is described as "fat, bristly and altogether disgusting," and Pincus, formerly Peter, is our fearless boy turned hero.
This story, penned and composed for a children's theater in Moscow in the 1930s, was meant to be a children's introduction to the orchestra, with various instruments representing the characters in the story. In this version, Pincus is represented by the clarinet and Chozzer the pig by the tuba and trombone together. Other players include the duck, who is the trombone, the birdie, who is the piano, and the cat, who is the banjo.
In this musical tale, the clarinet flies high atop the bed of tuba, piano, banjo and drums, sharing the spotlight with the robust trombone lines and providing instrumental character development throughout the story. The story adaptation and narration for "Pincus and the Pig" is by children's author Maurice Sendak. It's sweet and syrupy at times, harsh and gravelly at other times, but in a playful, not off-putting way.
The sounds are decadent. In addition to the music you will find a small companion storybook, complete with colorful and stylized illustrations of "Pincus" players interspersed throughout the text. You will also find character stickers and a Yiddish glossary to help decode the Jewish colloquialisms that pepper Sendak's interpretation.
A few klezmer interpretations of other classical works are included on the album, the best of which is a movement from Mahler's Fifth Symphony with trombone written all over it, which ends this amusing collection.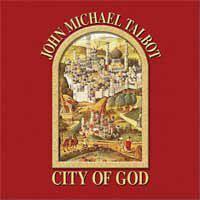 In 1988, Billboard magazine named John Michael Talbot Number One Male Christian Artist. Years have passed since the honor, but it was a feat for Talbot, a Catholic, to win in a category usually dominated by Protestant artists. He has sold more than 4 million albums, authored many books and directs Little Portion Hermitage -- a religious community with singles, couples and families coexisting -- near Eureka Springs, Ark.
Talbot's "City of God" is his 47th (yes, 47th) release, and it is comprised mostly of Glory and Praise-type hymnal music that a 20-something Catholic like myself sang along with at many an all-school Mass, on weekends in the pews and from my altar boy post. In that sense, the music here takes me back to my faith formation, and though these songs are still sung, it's from those magical years that I'll remember this music.
Talbot definitely sings the Catholic hits here, backed by lush arrangements, driving rhythms and lead guitar lines that surpass the weekend choir of my home parish in Oklahoma. Among the titles are "Blest Be the Lord," "For You Are My God," "Here I Am," "We Remember" and of course the title track. "City of God" is a sequel to his 1998 release "Table of Plenty," which included "One Bread, One Body" and "On Eagle's Wings" among other hymns.
Talbot understates his vocal phrasing, but he retains his power through great intonation. He is devoid of the glossy, saccharine quality one can encounter from time to time in contemporary Christian music. This album does feel over-orchestrated at points, but Talbot's pipes are the centerpiece, and when the arrangements are too much, he brings it all back home vocally. "Earthen Vessels," with its sparing guitar and piano and minimal string arrangement suits the album well. "City of God" will find a welcome home in Catholic and Christian music libraries.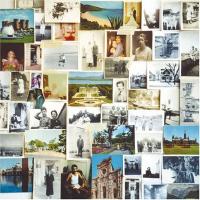 One of the better albums I've purchased lately is Clem Snide's "End of Love," a poignant send-up of life. This independent rock outfit creates cool melodies layered with nasal, emotive vocals, multiple guitars, keyboards, strings and subtle, countrified drums.
This album is a soul-searcher, with God/Jesus, life and love stuff at the core. It has an absurdity about it that makes it feel pure. It flows from a young, skeptical mind that addresses 1) Jesus: "Well I opened my heart and I let Jesus in, with the promise that I would be free of my sin, but I only felt guilty that he died on the cross, now that I'm found I miss being lost." 2) The boob tube: "I scrambled for the television, desperate for its light, hoping that my favorite stars could stop this endless night, I waited for instructions, I waited for a sign, I listened very carefully when told just what to buy." 3) And the fragility of our existence: "When it finally collapsed, giant billboards made people aware of the idea that we are comprised of just water and air, and a vandal had written that Jesus knows just how you feel when you're falling asleep, asleep at the wheel." "End of Love" is wonderfully quotable. Here's one more quote from "Made for TV Movie," a song about Lucille Ball that says a lot in so few words:
"But they would never make a movie if everything was great, because happiness is boring, it's always black and white, and the good times never last, and the chocolates move too fast for us all."
Matt Stoulil is NCR associate layout editor, a bass player and an avid observer of the music world. Get in tune with him at mstoulil@natcath.org.
National Catholic Reporter, April 8, 2005