Issue Date: June 2, 2006
Movies that caused an uproar
By STEPHEN WHITTY
Religion News Service
Even films made with the best intentions have run into trouble when tackling spiritual subjects. "The Da Vinci Code" is the latest of many to arouse controversy. Some of the others include: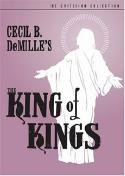 "The King of Kings" (1927)
Cecil B. DeMille's great biblical epic took his usual textual liberties, including making Mary Magdalene a wealthy woman imperiously commanding, "Harness my zebras!" (When a Jesuit scholar tried pointing out some of the mistakes, DeMille told him to go to hell. "I already have a reservation elsewhere," the priest coolly replied.) Ultimately the film was censored in some states, nearly banned in England and declared anti-Semitic by B'nai B'rith. It played for years.
"The Sign of the Cross" (1932)
Supposedly a story of the early Christian martyrs, this was really an excuse for DeMille to stick a naked Claudette Colbert in a bath of asses' milk and pile on the sex and sadism. ("Ah," as Charles Laughton's Nero observes, "the food, the wine, the delicious debauchery!") Although the film was originally shown uncut -- including a scene which implied rape-by-gorilla -- its excesses helped bring in the Production Code, and a later rerelease was heavily censored.
"Mohammed, Messenger of God" (1976)
Like any reverent retelling of Islam's birth, this movie consulted clerics and faithfully honored the prohibition of not showing its main character. Yet the film, eventually retitled "The Message," was still banned in several Muslim countries, and pulled from U.S. theaters after bomb threats. Ironically, its director, Moustapha Akkad -- a mogul who saw his film as a chance to promote understanding -- was killed this year in the terrorist bombing of a Jordanian hotel.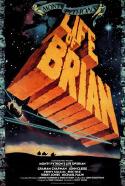 "Monty Python's Life of Brian" (1979)
An absurdist farce about a "very naughty boy" who is mistaken for a messiah, this film is a mockery of some Christians rather than of Christ (as the Pythons later claimed, they weren't blasphemers, just heretics). Nonetheless, it was still protested in America, and banned in Ireland, Italy and, surprisingly, Norway. It was rereleased in 2004 and its "crucifixion song" -- "Always Look on the Bright Side of Life" -- is now featured nightly in Broadway's "Spamalot."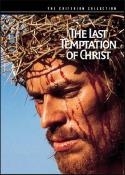 "The Last Temptation of Christ" (1988)
A boy who once dreamed of being a priest, Martin Scorsese was drawn to this imaginative story of Jesus' tribulations and labored for years to bring it to the screen. The fact that the novel it was based on had been condemned by the Catholic church should have warned him there would be protests and picketers. But who would have expected that the film would be banned in some Catholic countries and that a Parisian theater showing it would be bombed?
"Priest" (1994)
After years of scandals, movies about clerical and religious corruption -- including such horrific exposés as "The Magdalene Sisters" -- are now commonplace. At the time, however, this story about a gay priest had to lose seven minutes before its U.S. release. When, with typical thumb-in-your-eye provocation, Harvey Weinstein's Miramax then opened the film on Good Friday, the protests became personal.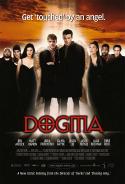 "Dogma" (1999)
Kevin Smith admitted he expected criticism for his metaphysical comedy about murderous angels. He expected it, however, to come from longtime fans of his stoner, secular farces. Instead, it was the religious right that screamed, leaving the film to be dropped by one distributor and angrily protested when it finally reached theaters. Once, a deadpan Mr. Smith even joined the picket line, but the reaction was no joke; the young director also received several death threats.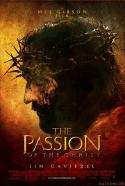 "The Passion of the Christ" (2004)
A devout and conservative Catholic, Mel Gibson committed his own money to bringing this living Stations of the Cross to the screen, yet its violence upset even some Christians, and the Anti-Defamation League said it dangerously blamed Jesus' death on the Jews rather than on the Romans who hammered in the nails. The film, an enormous American hit, did poorly in Europe. It was, however, a smash in Egypt, Turkey, Lebanon and the United Arab Emirates.
Stephen Whitty is film critic for The Star-Ledger of Newark, N.J.
National Catholic Reporter, June 2, 2006